Meet our Board Members
The boyle heights chamber of commerce board is comprised of volunteer local business and community leaders who are dedicated to making Boyle Heights a place where everyone thrives.
Jennifer Lahoda
Pacific Resource Recovery
Jennifer Lahoda is the Vice President and General Manager at Pacific Resource Recovery Services. She also leads the company's community engagement efforts, which have been part of PRR's DNA since it's founding in 1991.

Jennifer has been an active participant in the Boyle Heights community including being on the BHCC Board of Directors since 2013. This is her first term as President of the chamber board. She is passionate about responsible economic growth that lifts up the community, creating a place where all members thrive.
Rocio Flores
USC Civic Engagement
Rocio Flores is the Program Administrator USC Civic Engagement. Previously, Ms. Flores served as the Donor Relations Manager at Puente Learning Center and before that, the Director of Marketing and Development for Resurrection School both located in Boyle Heights. Ms. Flores has experience in strategic partnership development, fundraising, event planning and outreach. She is currently Vice-Chair of the Community Leadership Council at White Memorial Medical Center and serves as the Membership & Marketing Committee Chair for the Chamber. Ms. Flores graduated from the University of California Irvine with degrees in Psychology and Social Behavior and Criminology Law and Society. She received her Master's Degree from California State University Long Beach in Public Administration and Executive Certificate in Transformational Non-Profit Leadership from the University of Notre Dame. Rocio currently resides in Boyle Heights with her husband and three young children.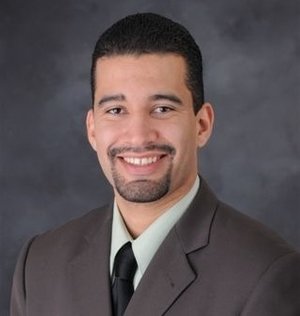 Michael Zeledon
SCE Federal Credit Union
Michael is a Business Development Executive representing SCE Federal Credit Union in Boyle Heights over the past seven years. Through SCE FCU, he has been helping to provide financial solutions to the residential and business communities of Boyle Heights, along with promoting financial education through classes offered by the Credit Union's Center for Financial Empowerment. He has served the Chamber for several years as a Board Member, Parliamentarian, Treasurer, and currently serving as the President since July 2017.t
Ralph Carmona
Barrio Planners
Ralph is a long time member of the BHCC Board of Directors, serving currently as an adviser and consultant through the Los Angeles Business Source Center and Barrio Planners. Ralph provides technical assistance to the chamber board and its membership, as well as to other Eastside small businesses. Mr. Carmona also provides marketing, outreach and event planning to the Boyle Heights Chamber.
Meet our Board of Directors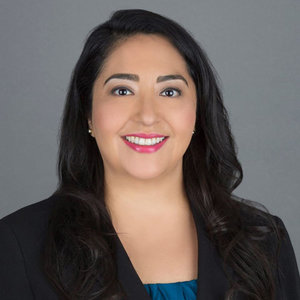 Southern California Gas Company
Denise Campos has over 15 years of professional experience in public affairs and government relations. Campos works at Southern California Gas Company (SoCalGas) as a Public Affairs Manager covering twelve cities in Los Angeles County. SoCalGas is the nation's largest natural gas distribution company, serving over 21 million customers across 12 counties. Campos serves on the California State Architect's Board, the City of Los Angeles El Pueblo Historic Monument Authority Commission, the Weingart East Los Angeles YMCA board of managers, among other boards. She is a graduate of San Diego State University with dual bachelor degrees in Political Science and Chicano Studies.
Twitter: @DeniseSoCalGas
Hector Hernandez
Paramount Mattress
Hector is a community-oriented businessman in Boyle Heights since 1976. Hector started Paramount Mattress Inc. in the city of Paramount California in 1974; he moved his factory to Los Angeles in 1976 and has been manufacturing mattresses for furniture stores, hotels, rehab centers, L.A. Housing, Los Angeles County, and the general public ever since.
He is an active member of the community, is a board member for the CPAB (Community Police Advisory Board) and also a board member for the LAPD Hollenbeck Division Police Business Association, which overlooks scholarships and is involved in various charities within Boyle Heights.
He has been a member of the Boyle Heights Chamber of Commerce since 1983 and has served as its president, vice president; he currently serves as treasurer.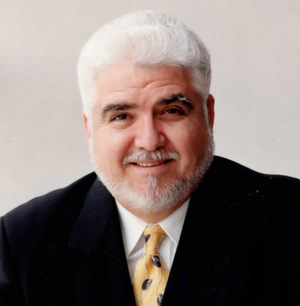 Advance Office
Advanced Office Automations (A.O.A. Business Systems) a independent Office Equipment Dealer which has been a leader in the document technology services since 1995. Our technologies, expertise, and service enable your business to operate more efficiently and effectively.
Mockingbird Communications
Alicia is president of Mockingbird Communications and brings a diverse communications background of combined experience as a broadcast news journalist, communications strategist, community outreach specialist and public affairs consultant. Her professional career and community service reflect her commitment to working with both private companies and nonprofit organizations to develop collaborative strategies to strengthen and enhance communities.
Since May 2010, she has been a member of the Dean's Community Leadership Council at the Keck School of Medicine of USC in Boyle Heights working collaboratively with the School, Council members and community members to enhance the environment, and health and well-being of the area.
Alicia became active with the BHCC Board in 2005 and has served in various positions on the board, including president in 2008.
She received her MA in Communications Management from the Annenberg School of Communications at USC.
State Farm Insurance
Zulema Velasquez was born on January 19, 1978, in Los Angeles, California. She attended Roosevelt High School. She received her Bachelor of Arts Degree at the University of California, Los Angeles in 1996. She majored in American Literature. Following her graduation she decided to go for the entertainment business, and immediately began working for Univision Music Group as a product manager. Velasquez joined Herbalife International in 2006 when one of her colleagues offered her a great opportunity in the marketing department. Here she traveled extensively to various states within the United States and represented the company at sponsored events.
Velasquez was introduced to the State Farm Agent Opportunity in April of 2008. She was accepted to the program that same year. "I always wanted to belong to a company that I would feel proud of," she says. "I wholeheartedly agree with State Farm's Mission, to help people manage the risks of everyday life, recover from the unexpected, and realize their dreams.. my mission in life is to help people through education." Teaching the community about the importance of auto, home, life insurance, retirement and establishing a good credit is a key component of Velasquez' initiative. She has been a State Farm agent for five years.